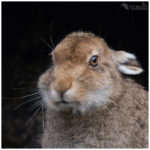 Home In The Highlands
24th July 2023
The transition from life on Mull to that in the Highlands is pretty much sorted now, and I'm updating this website to reflect all the workshops I can offer from home in the Scottish Highlands, as well as further afield, such as the Isle Of Mull.
Please check out the Workshop Menu above to see what I'm offering now, and keep revisiting as I add more.
Workshops based close to my home in the Highlands of Scotland can be a single day, or multiple days.
Those based on Mull need to be a minimum of two days, unless I'm already there and have odd single days that I can offer out. These dates will appear on the Mull Workshop page.
Finally, please email me to book a workshop, remembering to include your preferred dates for the sessions. I've had to ditch the contact forms as they were forever going wrong and losing what potential clients were sending me.
I'm taking bookings now for Winter 2023 - 24, plus Mull workshops that can be booked for any time of the year.