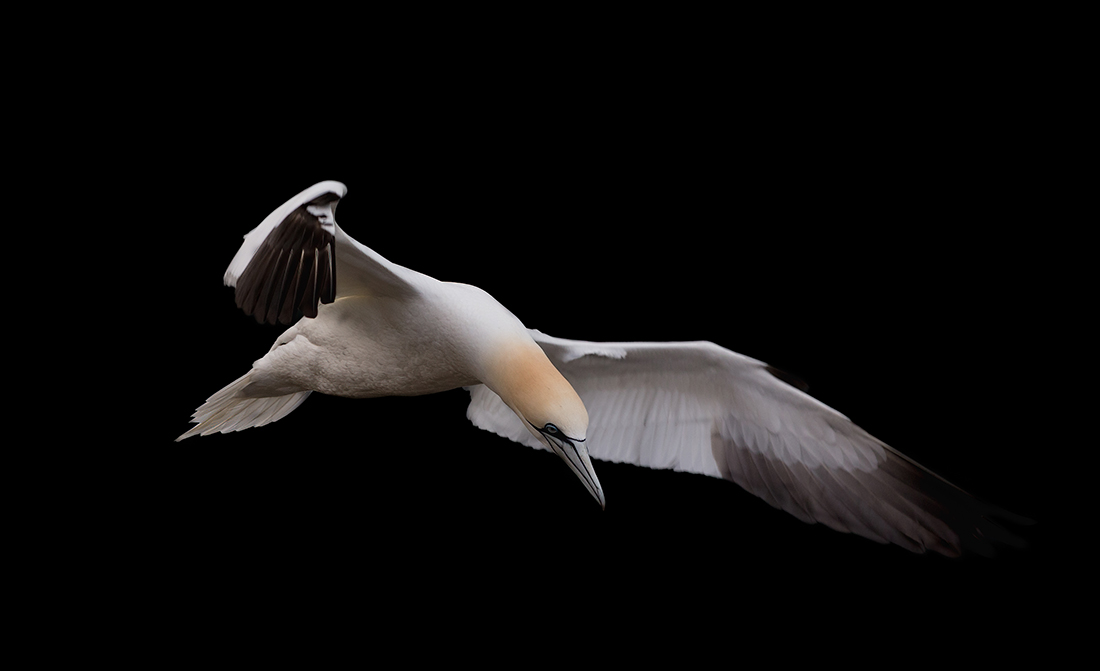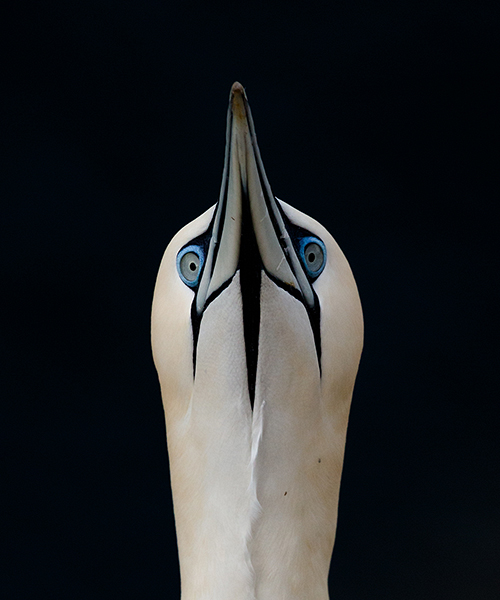 Gannet Workshop
With their distinctive shape and facial features, their arrow-like diving and beak-tapping courtship displays, gannets make wonderful subjects for photography.
Spend a day at a gannetry watching the UK's largest seabird as it nests, courts, roosts and fishes on cliffs and over the seas. Get eye-level as they expertly use the breeze to hang in the skies.
Pete will take you to a location on the east coast where you will be surrounded by gannets, providing images against all manner of backgrounds, helping highlight their features. And if possible, the workshop will last until sunset, to hopefully get some backlit or silhouetted images.
Plus, being by the coast there are opportunities for other species such as the graceful fulmar, as it effortlessly drifts along the clifftops.
Fitness Level:
There is a short walk of about 10 minutes to the cliffs, where you will be at times, close to the edge. If you suffer from vertigo, it might not be one to book, though there are photo opportunities without looking down...
Included:
Advice on clothing for the day plus what photographic gear to bring along.
Transport to the site in all weathers in a 4x4 vehicle, typically from an agreed meeting location.
Instruction and guidance for photographing the birds.
Assistance with any camera settings if required.
Public liability cover via professional photographic insurance policy.
Not Included:
Accommodation.
Transport to and from the Scottish Highlands
Photographic equipment.
Fee:
1-to-1 is £275 per day
1-to-2 is £375 per day
A non-refundable fee of £50 is required at the time of booking
Multi-day discounts are available
Full payment is required prior to the day
Book A Gannet Photography Workshop
Drop Pete an email with your preferred date(s) for a gannet workshop.