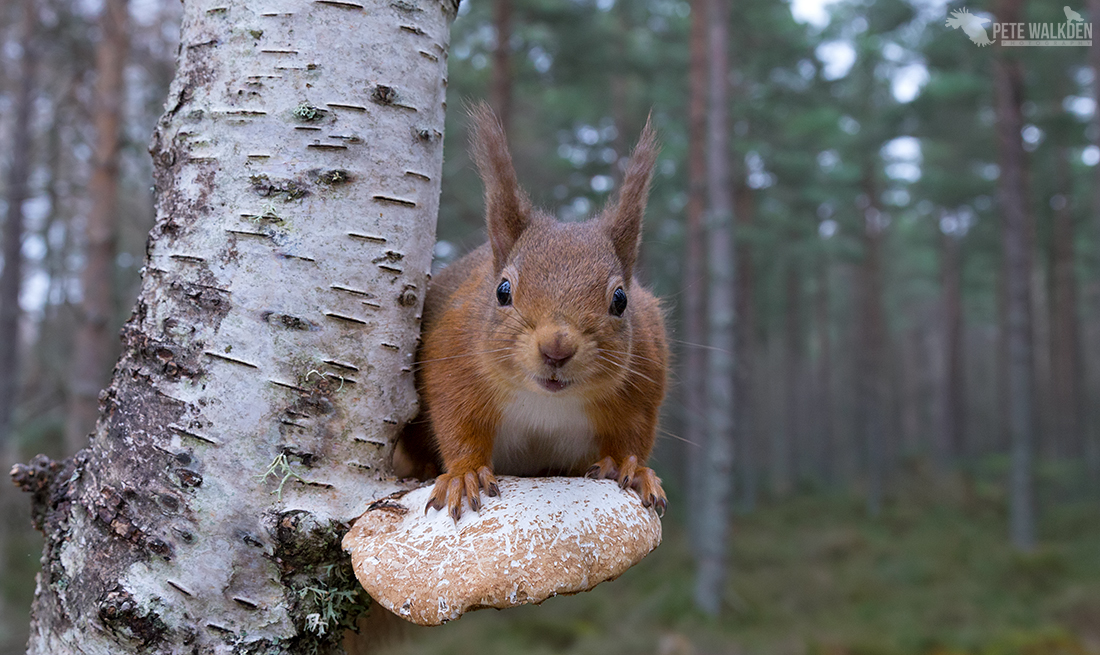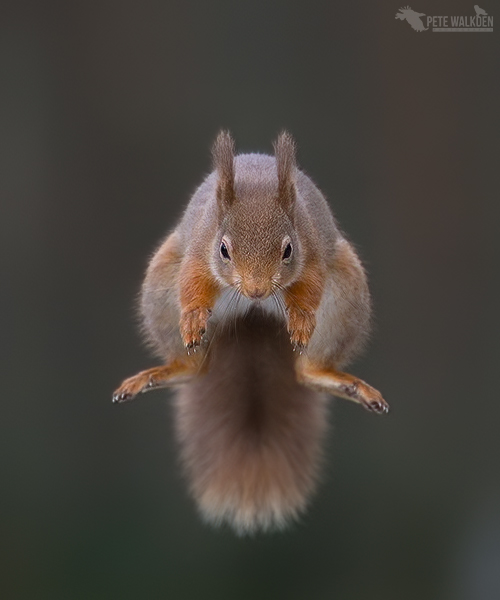 Red Squirrel Workshop
Available: August to March
Watching and photographing red squirrels is always a delight. They're such characters, rarely sitting still for long, they can be climbing up and down, and leaping between trees, sitting on mossy mounds, logs or branches, burying their nuts or simply nibbling away at a hazelnut.
With their crimped ear tufts in the winter, or pale bushy tails during the summer, they are always photogenic.
Depending on your requirements for the session, Pete will choose a suitable location for the workshop with options for either a deciduous woodland, or a pine forest. The latter has additional features to help capture images of the squirrels as they jump or take a drink at a reflection pool.
In addition to the squirrels, there may be opportunities to photograph woodland birds such as long-tailed tits, treecreepers, jays, sparrowhawks, great-spotted woodpeckers and more.
Fitness Level:
There may be a short walk to one of the locations. Waterproof, warm clothing is a must, as even when sat under cover, it can get cold and the weather may blow in.
Included:
Advice on clothing for the day plus what photographic gear to bring along.
Transport for the day in all weathers in a 4x4 vehicle, typically from an agreed meeting location.
Instruction and guidance as applicable.
Assistance with any camera settings if required.
Public liability cover via professional photographic insurance policy.
Not Included:
Accommodation.
Transport to and from the Scottish Highlands
Photographic equipment.
Fee:
1-to-1 £275 per day
1-to-2 £375 per day
A non-refundable fee of £50 is required at the time of booking
Multi-day discount deals are available
Full payment is required prior to the day
Book A Red Squirrel Workshop
Please email Pete to book a workshop for red squirrels