Winter Workshops
Winter Workshops in the Scottish Highlands are a photographer's dream, and Pete can guide you to a number of iconic species of Highlands wildlife during these days.
Single or multi-day workshops can be booked, focusing on one or more subjects.
Winter Workshops can be booked on a one-to-one basis, or you can bring a friend, to split the cost, and enjoy the photography and trip together. Additional clients will not be added to booked dates if they're not friends of the original client. This ensures the days run more smoothly!
Taking Bookings Now
February 2021
Click on the links below for further details of each workshop.
Bookings can be made via each workshop page, via email, or by clicking here
1-to-1 starting from £250 per day
1-to-2 from £350
Multi-day discounts are available - ask for details.
Ptarmigan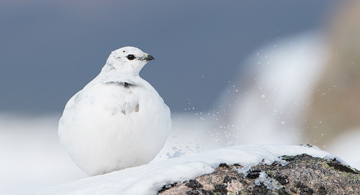 Ptarmigan Workshop
Spend a day near the summit of a mountain with Britain's hardiest bird.
Masters of camouflage, these birds blend into their surroundings, but with skill, images of these beautiful birds can be captured, as they move around in search of food, or protecting their territories.
Overall we had three days of action-packed photography in some exceptional locations. Perfect weather conditions and local knowledge from our guide, Pete Walkden...