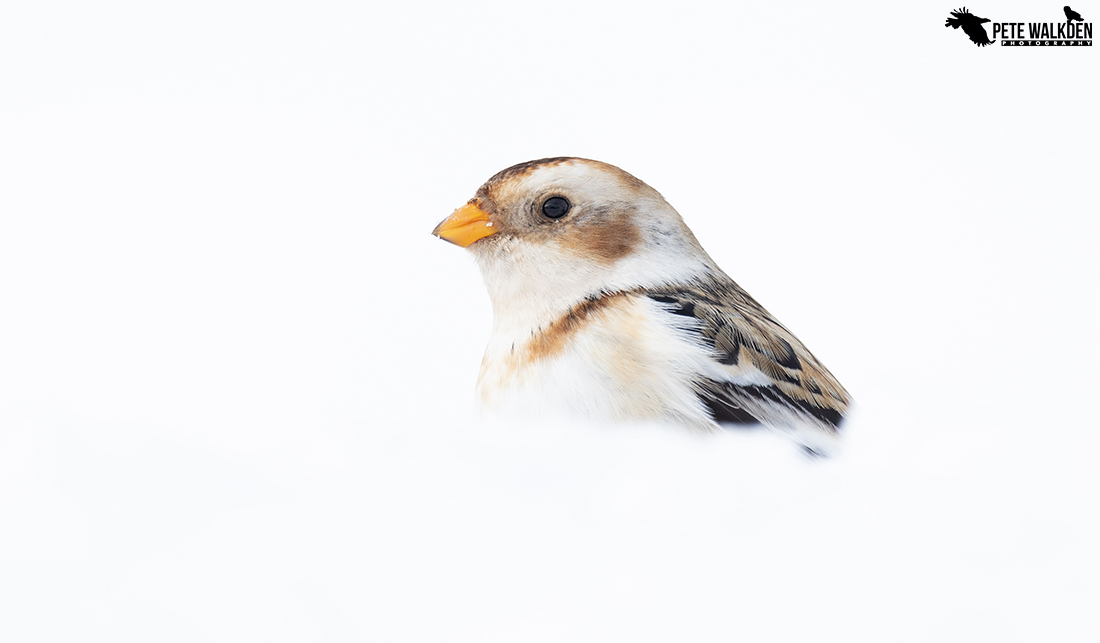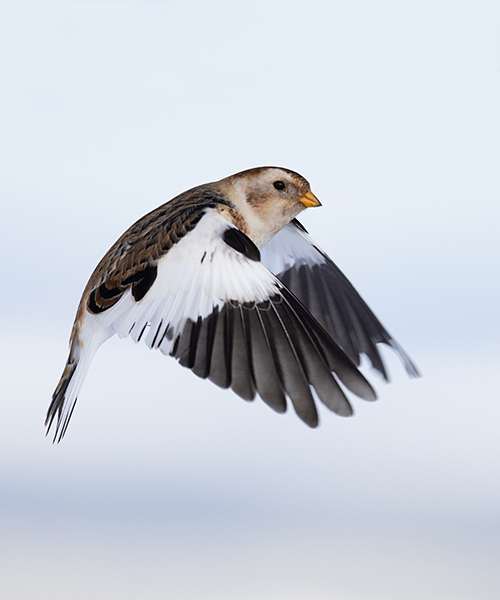 Snow Buntings Workshop
During the cold winter months, these gorgeous little birds will descend from their mountain ranges to more habitable altitudes to feed on seeds from grasses around the slopes.
While they can be quite spooky, the flock will usually return to feed, and can be photographed perched, feeding and in flight. They're a delight just to watch and rewarding to photograph.
Fitness Level:
Normally just a short walk to where they can be found feeding, but the workshop can involve standing or sitting for lengths of time in cold conditions.
Included:
Advice on clothing for the day plus what photographic gear to bring along.
Transport to the site in all weathers in a 4x4 vehicle, typically from an agreed meeting location.
Instruction and guidance for photographing the birds.
Assistance with any camera settings if required.
Public liability cover via professional photographic insurance policy.
Not Included:
Accommodation.
Transport to and from the Scottish Highlands
Photographic equipment.
Fee:
1-to-1 is £275 per day
1-to-2 is £375 per day
A non-refundable fee of £50 is required at the time of booking
Multi-day discounts are available
Full payment is required prior to the day
Book A Snow Buntings Photography Workshop
Send Pete an email with your preferred date(s) for your workshop now.