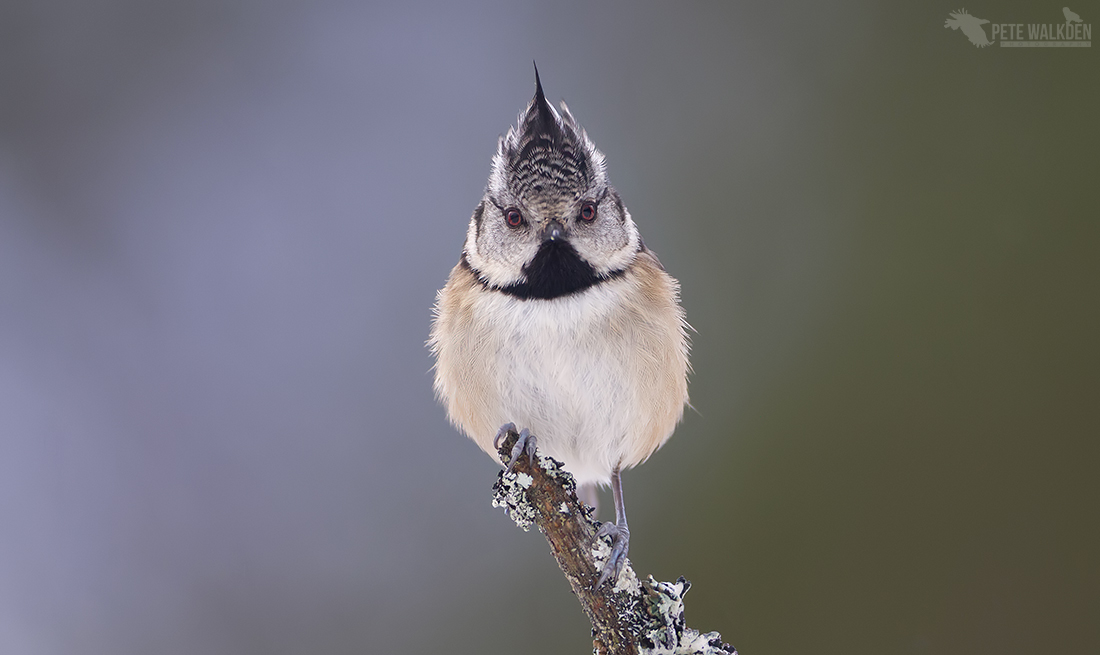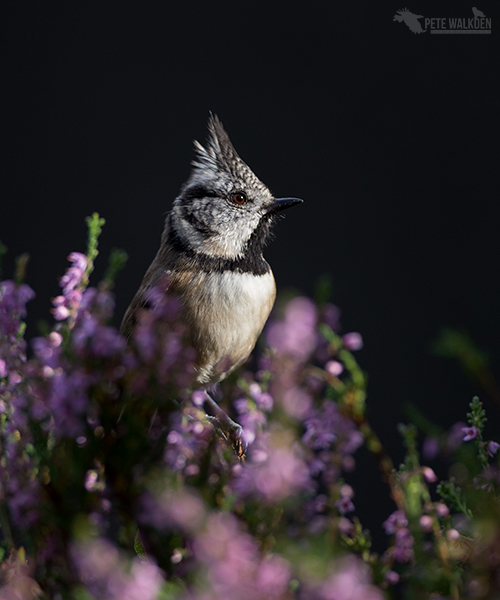 Crested Tits Workshop
Available: October to March.
A Highland speciality, and a treat to watch, the crested tit is a photographer's dream subject.
Gorgeous little birds to photograph, and with that distinctive profile, they are brilliant for creative work such as back-lit, rim-lit and silhouetted images.
There are no hides involved for this workshop, so you have the freedom to move around as you please, to get the shots you want, and Pete will be on hand to encourage the cresties to perch where you want them to.
A workshop for these beautiful birds can run from dawn to dusk. This isn't just a session for a few hours; it lasts as long as you want it to. In sunny conditions this allows the varying light to be used for creative images, throughout the day.
Fitness Level
The woodland is a short walk uphill from the parking area, and it can be very wet underfoot. Please bring or wear waterproof clothing, footwear, plus warm gloves and a hat.
Included:
Advice on clothing for the day plus what photographic gear to bring along.
Transport to the site in all weathers in a 4x4 vehicle, typically from an agreed meeting location.
Instruction and guidance for photographing the birds.
Assistance with any camera settings if required.
Public liability cover via professional photographic insurance policy.
Not Included:
Accommodation.
Transport to and from the Scottish Highlands
Photographic equipment.
Fee:
1-to-1 is £275 per day
1-to-2 is £375 per day
A non-refundable fee of £50 is required at the time of booking
Multi-day discounts are available
Full payment is required prior to the day
Crested Tit Workshop FAQ
No, the workshop is run in a woodland, with no hide or shelter of any kind, aside from the trees themselves. This allows us to move around freely to follow the birds and the light throughout the day.
2
How long is the workshop?
Typically the session lasts from early morning until dusk, or whenever the light is lost.
3
Why do you charge a full daily rate?
My workshops are run by me. You're not left alone for a few hours.
I am on hand to help get the birds to perch on what you would like them to, to watch for them approaching, and to advise on images throughout the day.
Experience of using the site frequently means I can suggest images to strive for at certain times of the day, and even at different times of the year, depending on the light and the weather conditions. All you need to focus on is taking images and enjoying the workshop.
I also drive you to the site and from it, usually collecting and dropping you back to your accommodation.
4
Why aren't the workshops available all year?
Crested tits are schedule one so cannot be photographed during the breeding season without a licence. That's the legal reason. The other issue is that during warmer conditions, they feed almost entirely on insects, and usually from the tree tops, so are nigh on impossible to photograph!
5
How close to them can we get?
Very. Crested tits are confiding and trusting birds, that would happily perch on your head if you stood still enough! The best lenses for photographing them are those that are bright, close-focusing and easy to hand-hold.