Notice
Visitors to this page should follow the following link to Pete's bespoke Mull-based Otter Photography Tours.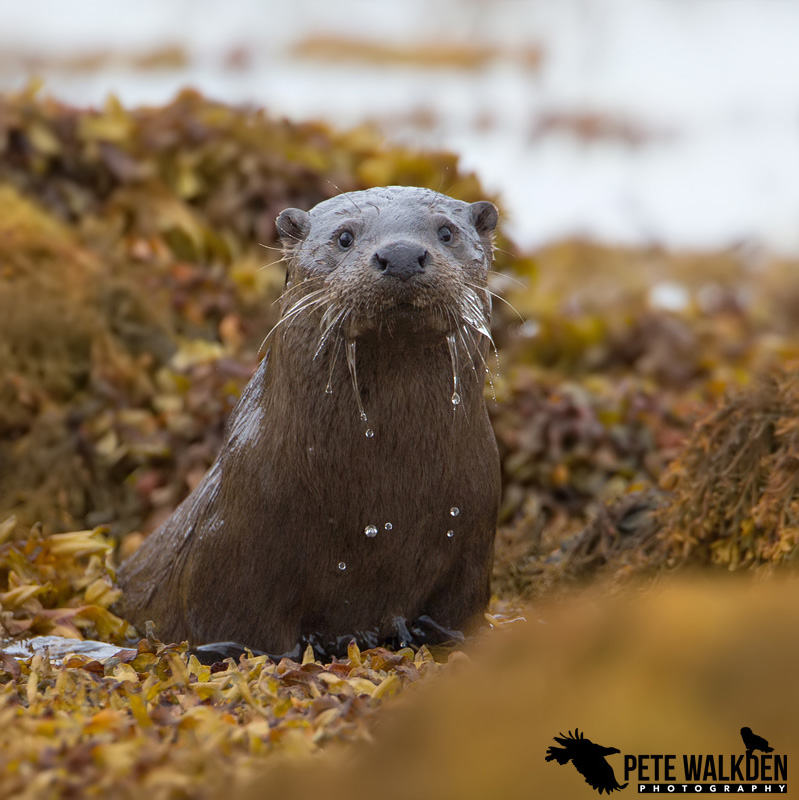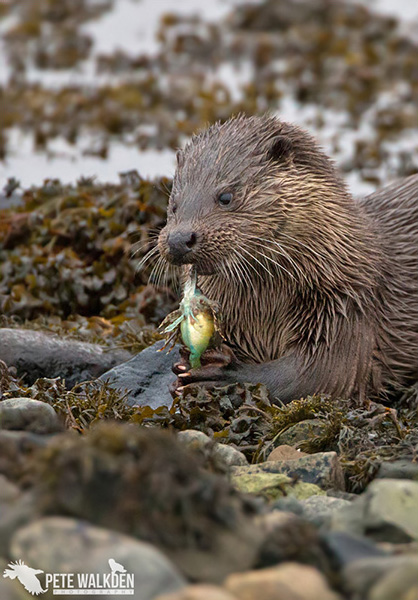 Mull is often referred to as Eagle Island, but it could just as easily be called Otter Island, as it is arguably the best place in the UK to see otters in the wild.
With many hours of experience of finding and tracking these often elusive creatures, Andy Howard and Pete Walkden are now offering a 5 day photographic tour based on the Isle Of Mull, focusing on otters.
On this fully catered tour, based in a large farmhouse central to the island, Andy and Pete will take you to some of the best sites to see otters, and use their fieldcraft to get you close enough for some wonderful images too.
While the otters will be the main focus of the tour, other species encountered on the island, such as golden and white-tailed eagles, hen harriers, short-eared owls, merlins, divers, deer and even seals could be photographed too.
With all the cooking, cleaning and driving taken care of by Andy and Pete, you will be able to enjoy the tour and think only about the next shot.
With no set meal times, each day can be organised to maximise opportunities for photography, be it early starts or late finishes. Both vehicles will have an abundant supply of snacks and drinks throughout the day.
At the end of each day after a home-cooked meal, images taken can be reviewed and constructive criticism applied to see how they can be improved upon, through different angles or approaches to the shot, as well as post-processing, using software packages such as Lightroom and PhotoShop.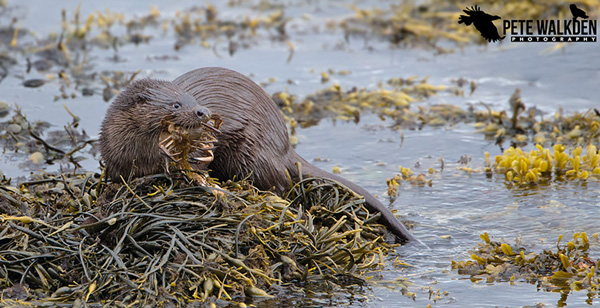 Pete first visited Mull in 2010 and immediately fell for its charms. Visiting every year since, often several times, Pete has explored the island in search of the wonderful array of wildlife on offer, and has spent countless hours photographing it, building up an extensive gallery of images, as well as knowledge of the very best places to see it all.
Andy's family have owned a home on the island of Mull since 1965, ever since he can remember he has loved spending time there. He cherishes his childhood memories of the carefree times spent there, searching for wildlife and collecting shells on the beautiful and unspoiled beaches.
As he grew and his attention was drawn towards wildlife photography, he has found himself making regular trips to the island to photograph its abundant wildlife. In recent years Mull has been very kind to both Pete and Andy and every trip has rewarded them handsomely with some of their most memorable wildlife encounters and images.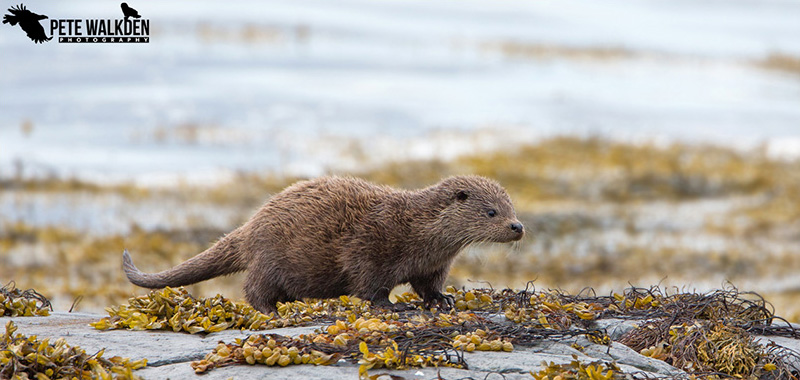 To have a close encounter with a wild otter is a very special moment; to get close enough to capture good images takes stealth and exceptional field craft. To predict the behaviour takes time and experience, of course there is a certain amount of luck involved.
We believe strongly about the ethics of wildlife photography. When photographing otters our goal is for the otter to have absolutely no idea of our presence, this is especially important when photographing a mother with cubs, as the last thing we want is to separate a family, we will always err on the side of caution.
What will you learn?
How to look for otters.
How to look for tell tale signs of their presence and likely habitats/locations.
The correct approach using tried and tested field craft techniques.
Choosing the best position to photograph them.
Knowing when to back off and leave the otters alone – otter welfare.
Using your camera to capture the optimum images, tuition when and if it is required.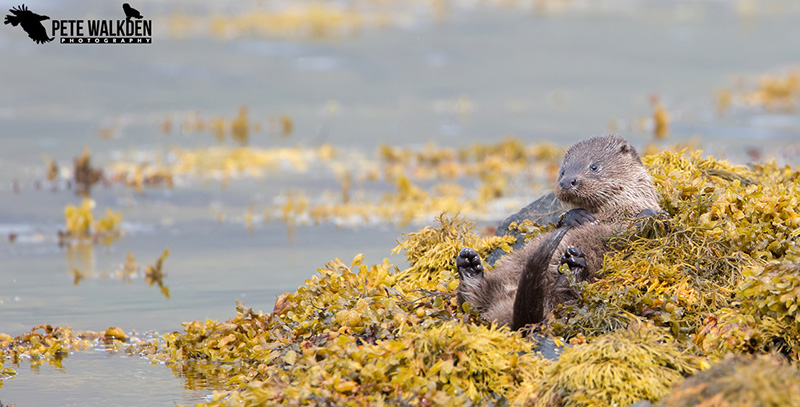 Included:
Five full days of guided photography.
All transport once on Mull.
Five nights of accommodation (Can be extended to six for a small additional charge).
Accommodation in a comfortable and recently refurbished farmhouse.
Located just 2 miles from Loch Na Keal.
No single supplements or shared rooms.
All guiding and tuition - patient and courteous help and advice as and when it's required.
Breakfast, lunch, dinner, soft drinks and snacks.
Evening image review / critique and assistance with Image Processing.
Photographing wildlife should be an enjoyable experience.
Although we're serious about helping to obtain the best possible images, this will be done in a fun and relaxed way.
Lots of FREE jokes and banter!
Not Included:
Alcoholic drinks
Items of a personal nature
Travel/Cancellation Insurance
Travel to Mull
Recommended Equipment
Waterproof Clothing/Gloves/Hats.
Dark/Camouflage jacket/trousers made from a quiet material - Essential for otter photography - bean bag.
Tripod or preferably a monopod - Less cumbersome than a tripod.
A waterproof cover for your camera, made from a quiet material, not a plastic bag!
Minimum 500mm lens on full frame camera.
Minimum 400mm lens on a crop sensor camera.
Cost - £1199 per person
Tours start at 17:00 on the Sunday and will end at 15:00 on the Friday.
A non-refundable deposit of £399 will be required at the time of booking.
The balance will be due six weeks before the tour.
Maximum of ONLY 2 Clients Per Guide
WARNING - Fitness
To photograph otters effectively requires an equal measure of both agility and stealth, at times over slippery rocks and boulders.
If you are less able to dash along a slippery shoreline, as long as two clients of the same ability book as one party Pete or Andy can adapt to the party's needs.
If you want to discuss your fitness level or ability, please do get in touch.
Karen M.
---
It was a great week, every single day provided wonderful opportunities with the otters – helped by Andy and Pete's knowledge of the island and its occupants and their ability to spot the otters where most would miss them.

For more from this review, please follow this link: Magical Moments With The Otters On Mull, by Karen M
David D.
---
Just writing to say how much I enjoyed the Mull otter expedition. Everything was great - superb farmhouse, good food and the otters - wow! The locations were perfect - I love Mull - and I can't think how it could have been any better.

This was a respite week for me, and I really needed to get away - it was probably the best wildlife photo session I've been on.

Many thanks, and hope to see you both again soon.

David.

PS - Oh, and I forgot to say thank you very much for the tuition on fieldcraft; you both did an excellent job! Also thanks for all your hard work cooking, washing up and looking after us.