Pete offers both Photography Tours and Photography Workshops, based in the UK.
Photography Tours are based in shared accommodation with other clients, where you will be fed and watered, and treated to terrible jokes by the host(s), plus of course, taught how to find and approach wildlife during your stay. In addition to this, post-processing techniques will be explained and demonstrated to help provide a complete package for the stay. Any trips included in the tour will also be covered by the overall price, together with costs of accommodation and all transport during your stay.
Photography Workshops are bespoke and can be tailored to your needs. Accommodation and food aren't normally included, but can be arranged if required, at an additional cost. Workshops are aimed at helping individuals achieve what they want in terms of wildlife photography, learning fieldcraft and photography techniques, though small groups can be catered for, depending on the subject(s) involved.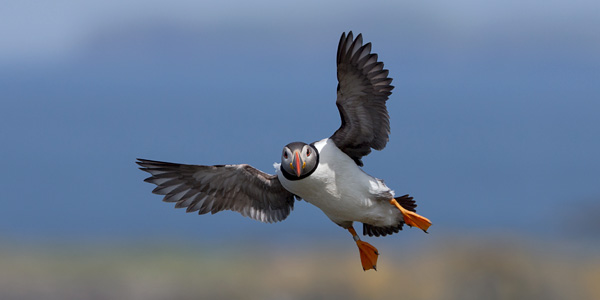 Mull Summer Photo Tour
Join Andy Howard and Pete Walkden on a 5 day tour of the Isle Of Mull in July.
Experience an abundance of wildlife during your stay, including puffins, white-tailed eagles, otters and maybe corncrakes.
2020 - tours postponed to 2021 due to Covid-19
2021 tours now fully booked
Click on the image for further details...