Wildlife Photography Workshops can be tailored to your exact needs, and may be simply a day or up to a week in duration. Unlike the tours, these are simply guided days where the focus is on the wildlife, and not accommodation and catering. The content and structure of each day can be decided in advance or on the day itself, but will ensure you learn about the wildlife subject(s) including how to best photograph it, and both locate and approach it.
Pete will attempt to find out as much as he can about your requirements for each workshop, in advance of the date, so as to best approach the session.
Workshops taking place over a number of days can also include elements from the tours, such as additional trips (the cost of which will be built into the cost of the workshop if possible), tuition, and post-processing techniques.
Please use the Winter Workshops page to create photography workshops for the wildlife found in the Scottish Highlands, such as mountain hares, ptarmigan, red squirrels and more. Currently these are restricted to the winter months, normally February, though Pete is considering expanding this to include December, and also possibly months during the spring and summer.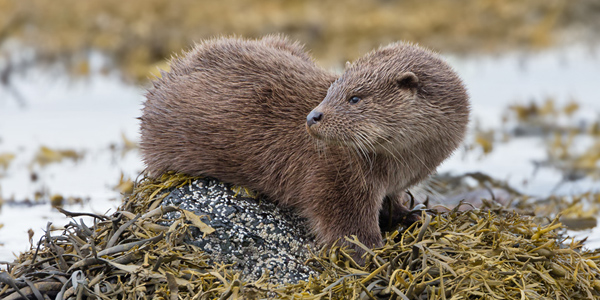 Mull Workshop
Please see WORKSHOPS for the latest workshops.
Spend 1 or more days on the Isle Of Mull with Pete as your guide, helping you locate and capture images of the wildlife that can be found there.
Otters are the most popular subject for these workshops, but each trip can be tailored to your needs, and focus on species such as white-tailed eagles, golden eagles, hen harriers and more.
Pete also provides the transport around Mull in a comfortable 4x4 vehicle, at no extra cost, including collection from the ferry terminal if required, and pick-up / drop-off to your accommodation each day.
Workshop Cost
The price of the workshop will vary according to the subject and location. Any additional trips or elements required during a workshop may be included in the overall initial price, or charged during the session.
Please see the newer Workshops page here: WORKSHOPS