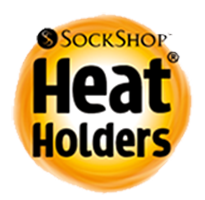 Socks: Heat Holders
10th December 2017
Kite Lynx HD 8x30 Binoculars - Reviewed March 2017
Back in 2007, I had realised that my budget compact binoculars, complete with zoom facility were actually really rather rubbish, and after reading a few reviews online, I stumped up for a pair of Nikon Monarch 8x42 "bins" and have been using them ever since. I need bins to spot, locate, observe and often determine whether to try for an image of a subject with my camera, so are an essential piece of my kit. I think I paid about £200 in a sale for them back then, but was keen to more than double that budget for a new pair.
The last nine years have been hard on the Nikons though, and everything that could have broken off them, has. That said, they have served their purpose reasonably well until recently when I took a look through some new pairs. A friend of mine, Brian Stretch runs The Birders Store in Worcester, which stocks a great range of optics, so when I mentioned I was interested in some new ones, he allowed me to compare some he had in stock.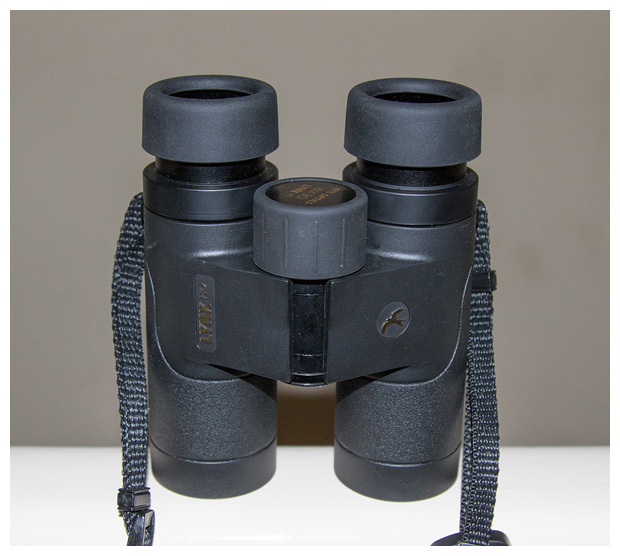 Smaller Footprint
With the majority of my kit gaining in weight and bulk recently, I was keen to look at a more compact format, and the 8x30 range appealed. At the very top of this range, in terms of price at least, are the Swarovski and Leica bins. The Swarovskis sit nicely in your hands and are obviously very well made, but I'm not a massive fan of the eye-cups. The Leicas are also high quality, and provide incredibly sharp views, but were way, way over my budget, of about £500.
I could go on about all the manufacturers I looked at, but Brian saved me the trouble of going through too many when he suggested a pair from a Belgian company called Kite, made in Japan. I have to admit that I'd not heard of them, and I doubt they'd have been on my radar had I been shopping alone.
The pair recommended were the Kite Lynx HD 8x30 and in terms of feel and size, they certainly matched my requirements. They don't look particularly flashy, but that suits me down to the ground; I drive a Skoda - I'm all about function over form, all day, every day.
Feel And Build Quality
They feel very well made though, with a durable rubber coating and the lenses are treated with Kite's PermaVision coating that apparently makes them more resistant to scratches, and repels water and dust. The prism is also coated with something called dielectric coating - you'll have to look on their website for all the details, but they all stack up to a very impressive pair of bins.
Optical Quality
Then I took a look through them. I put them down, and tried the Swarovskis again. And then the Leicas, and then back to the Kite pair. I was really hard pushed to see any difference in terms of clarity between them all.
They're certainly a huge step up in quality from my old pair, and offer a far sharper view, with almost no softer areas around the edges of the view.
What surprised me equally was the field of view from these smaller sized bins. It seems to be wider than my Nikons, and just as bright in low light too.
As to be expected, they are both waterproof and fog-proof. Which is essential, given the awful weather conditions my last pair had to endure with me out on my travels.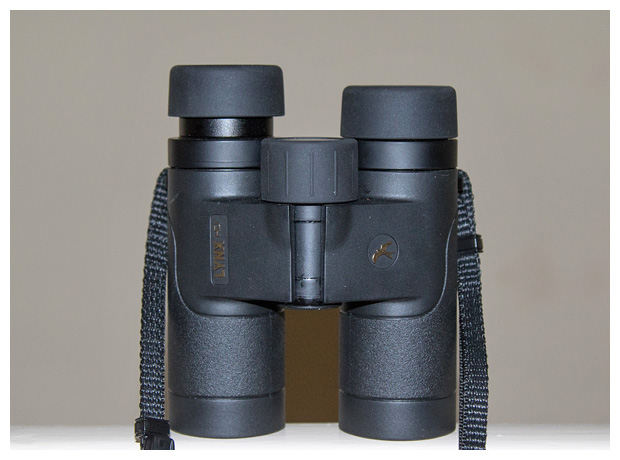 With comfortable eye-cups, easy focusing and a good balance in my (admittedly small) hands, they had impressed me so much that I bought a pair!
Wildlife Watching
Since getting them, I have been using them for all my trips, and they were brilliant in the low light of a woodland in Shropshire recently, when watching for goshawks, and for all the hours between sightings, for observing the smaller woodland birds, such as goldcrests, long-tailed tits and occasionally crossbills. The clarity of the glass provided me with far more detail on these birds than I'd ever seen through my cheaper bins.
Close Focusing
In addition to the sharper image and smaller footprint, I had also wanted a pair that would allow me to look at subjects that are close to me, such as insects and at this time of year, snakes. My old Nikons wouldn't allow close focusing, but these new Kite Lynx HD bins can focus on objects that are only 1.3 metres away, and to be able to sit near an adder, basking in the early spring sunshine, and study the details and markings on it, was wonderful.
Conclusion
Only time will tell as to how these bins fare with the wear and tear the old ones had to endure, though given the price point (priced at £469 at the Birders Store currently) I will probably look after them more carefully, and they come with a 30 year warranty too, should anything go wrong at any stage.
My old pair have been consigned to the car, as a back-up, with the new Kite Lynx HD pair going with me on all my future wildlife trips. I'm hugely impressed with them so far and have no hesitation in recommending these, or any of the Kite range to anyone interested in high quality optics, without the usual eye-watering price tag.
The pair I have may not suit someone with goalkeeper-sized hands, but for me, they have met my requirements, exceeded all my expectations, and are just about perfect.
Specifications
Magnification: 8
Objective lens diameter: 30
Exit Pupil: 3.75
Eye Relief: 15mm
Minimum Focus: 1.3m
Field Of View: 151m
Height: 120mm
Weight: 461g
Twilight Factor: 15.5