Kite Lynx HD Bins
1st November 2017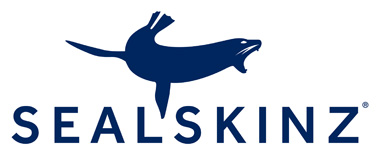 Socks: SealSkinz Waterproof
10th December 2017
Prior to going up to Scotland for my Highlands Wildlife guiding sessions I reviewed my clothing for the cold weather, and the main concern for me were cold toes.
Photographing mountain hares especially, when sitting still in the snow or biting conditions has led to me getting very cold feet, and in some cases, I have had to leave the subject to walk around for a while, to get the feeling back in them.
So before leaving, I had a look at snow boots, and fleece-lined hiking boots, but my issue here was cost. They're not cheap, and would really only be used for maybe 4-6 weeks each year.
Then I saw an article about socks, and this eventually led to me Heat Holder Socks. For about £6 a pair, they're a substantial saving over specialist boots, and would allow me to use my existing hiking boots during the winter. They had to be worth a go, right?
To cut a long story short, I didn't have cold feet or toes once during my trip to Scotland, and I spent many hours sitting or lying around in snow. They're not perfect - they apparently don't wash very well and are better off being soaked instead, and you need to wear thin socks underneath them, but for a solution to cold feet, they were fantastic.
As they're fleece-lined, and hence thick, and because they also need lining socks underneath, it's best you wear them with boots that have a bit of space in them, or you loosen the laces a fair bit.
I bought and used the original versions, which are available from a number of high street and online retailers, and from the Heat Holders website.