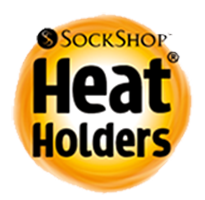 Socks: Heat Holders
10th December 2017

Kite Lynx HD+ 8×30 Binoculars
26th October 2019
When photographing wild otters around the shores of lochs on the west coast of Scotland, I quite often get my feet wet. Sometimes the seaweed gives way to a rockpool or I need to cross a stream on approach, or perhaps I'm crouching, and the tide is creeping in around me. This really tests how waterproof my footwear is, and truth be told, more often than not, it fails, and I'm left with wet feet.
Even when my boots or hiking shoes are waterproof, I have been known to step into water that simply comes over the top of them, and I have cold, damp feet for the remainder of the day.
Then I heard about waterproof socks.
Having read online about what manufacturers are out there, I purchased two pairs of SealSkinz waterproof socks from my local outdoor clothing shop. At about £30 per pair, they're not cheap, so I expected great things of them during a recent trip to the Isle Of Mull for an Otter Photography Tour.
The weather on Mull is rarely dry, and in November we were exposed to some dreadful conditions, where I knew my shoes would be wet even before I got close to any otters. The socks would get a trial. Would they work? Would they be really sweaty? Would they be comfortable?
Lots of questions, but after a very wet day out photographing otters, where the rain fell in buckets, the tide washed around my feet and under normal conditions I'd have had wet feet, I returned to the accommodation with my feet being the driest part of me!
They are comfortable to wear (they are woollen, but feel like there's a dry-suit sock sandwiched between layers of fabric), they don't cause much sweating, though admittedly in November my feet weren't overly warm, they resist the cold pretty well and most important of all, they keep your feet bone dry!
This means that now I don't need to replace my footwear each time the waterproofness of them fails - I can just don a pair of these socks instead. Which is a good thing, as I can assign one pair of shoes for otter photography, and allow my others the luxury of avoiding such harsh wear and tear.
There are other companies that make these socks, but the ones I tried were from SealSkinz and they worked brilliantly.
See their website for more details, and other products.
SealSkinz