Little Owl Workshop
30th July 2018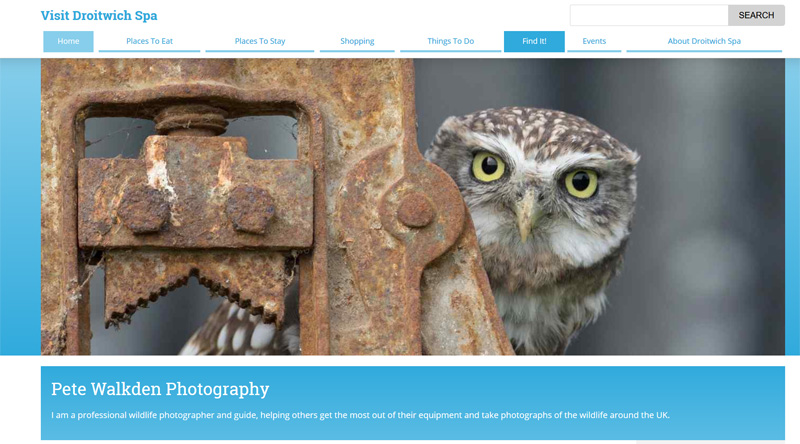 Visit Droitwich Spa
11th September 2018
Little Owl Workshop Dates:
With the little owl owlets now starting to grow in confidence and appearing for photographs, why not book yourself a day with Pete at the farm?
Dates available until Thursday 23rd August, though these are being filled quickly.
Contact Pete via the booking form or via email for details, and to confirm a date for your workshop.