Kite Lynx HD+ 8×30 Binoculars
26th October 2019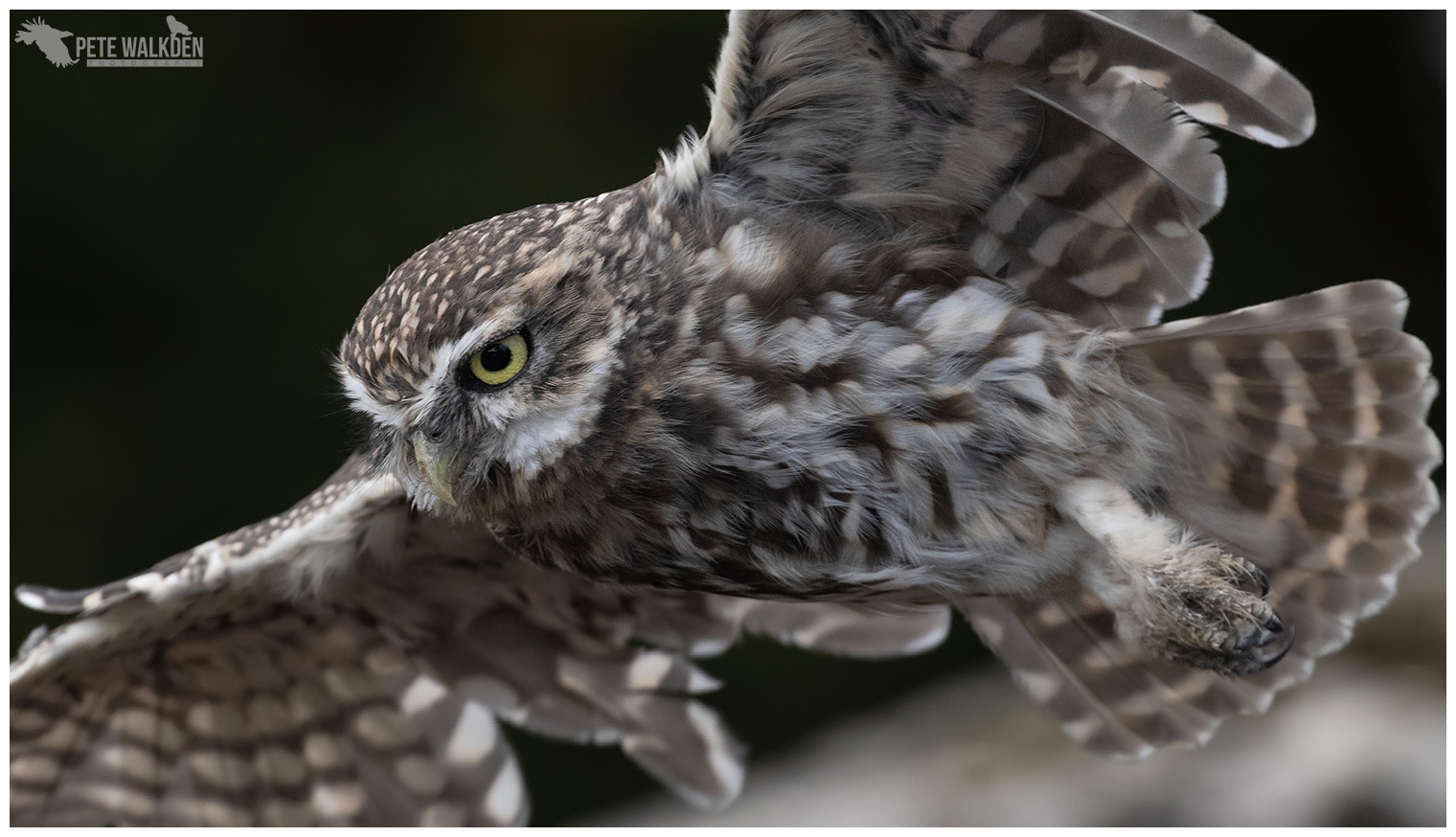 Going Mirrorless – Canon EOS R5
28th September 2020
Walkstool Review - January 2020
Waiting for wildlife to appear, stray close enough for a shot, or perhaps do something interesting to warrant me capturing that moment with my camera, can take hours at a time. This is fine if I am using my car as a hide, or am at a nature reserve where there is a man-made hide to sit down in, but for those times when I have walked perhaps a few miles to a location, finding somewhere to rest my weary bones can be tricky.
Sure, I could pack a small stool, like one of those camping ones that folds out, but they're often wobbly, and really low, so aren't comfortable for sitting on for any length of time. As such, until recently I didn't bother taking anything. If it was a dry meadow, I'd sit in the grass. But if it had rained, was muddy or really dusty, then I'd just have to remain standing.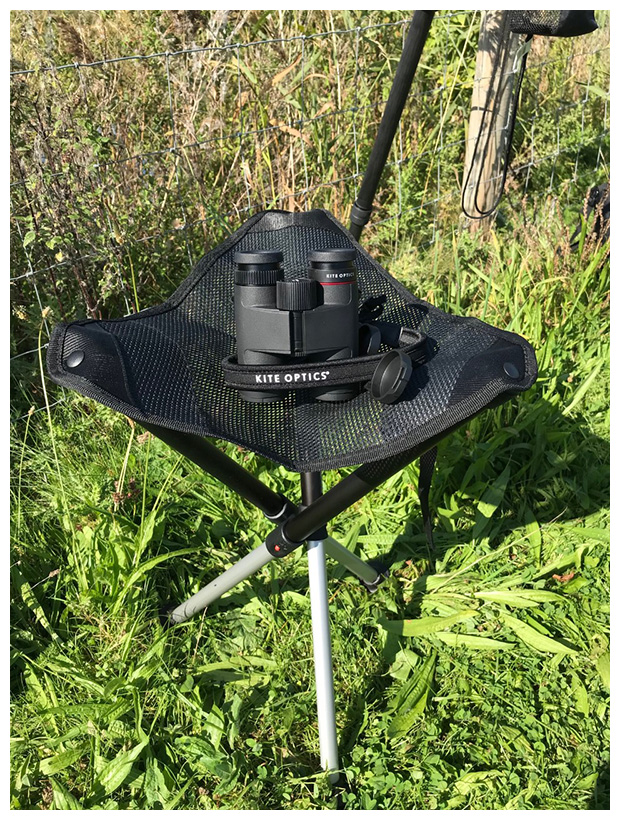 Comfortable Seating
But that's changed with the arrival of the Walkstool, and my knees, rear and back are grateful!
Unlike the cheap stools I have tried before, this one is comfortable to sit on, and can be used at two different heights. Late last summer, when watching hobbies hawking insects over a local lake, I would often have to wait up to an hour at a time before one of the two falcons would fly in my direction, and being able to sit comfortably on the Walkstool was such a relief.
The seat itself is like a fabric mesh, so doesn't get hot and sweaty, and is easy to get comfortable on. With chunky rubber feet on the legs, it doesn't slip nor does it sink into the ground, so the seat feels sturdier than it appears at first glance.
My version is the Comfort 55cm/22in version, which has quite a large seat and is the right height for me when I'm sitting, to feel most comfortable. Walkstools can be bought at differing heights, with varying seat sizes and allowing for a variety of maximum supported weights. So there should be one to suit almost everyone out there.
Not that I have needed it, as the grippy feet seem to do their job well enough, but there's an additional accessory that can be fastened to the feet to provide even more grip on all surfaces, even really soft ground.
Click on the images for more detail and information...
The party-trick that the Walkstool can also do can be seen when the legs aren't extended. You can still sit on it, when it's in a low position, though there's no lateral stability from the stool itself. I found this really handy when photographing red squirrels recently in the Scottish Highlands, as I could sit pretty much as low to the ground as I would if I were kneeling or crouching, and lean left or right, or even forwards or backwards a bit, without fearing the stool might slip from under me, to get to the best angles for taking shots of them, as they scampered through the heather in the woodland. No wet bottom or knees for me that day!
The Walkstool comes in a fabric bag with a shoulder cord, and a small loop, which I soon realised meant I could hang the whole thing from my tripod when I wasn't using it. Once out of the bag, the seat opens up when the three legs are parted, and the legs are easily extended simply by pulling each one out. They then click into position, and can be pushed back in, by pressing the little button at the connection. And if the stool is being carried for a short period of time out of its bag, simply twisting the legs together, tightens them up, preventing the stool from falling open when least expecting it to. Lastly, the stool fits easily back into the bag again after using it, unlike the previous camping stool I used to carry, which once out of the bag, was nigh on impossible to get back in again, without losing a fingernail or two. And the whole thing is light to carry too.
If something is good, and I don't want to be without it when out and about on my adventures, I tend to keep it in my car, so I don't accidentally forget it.
The Walkstool lives in my car.