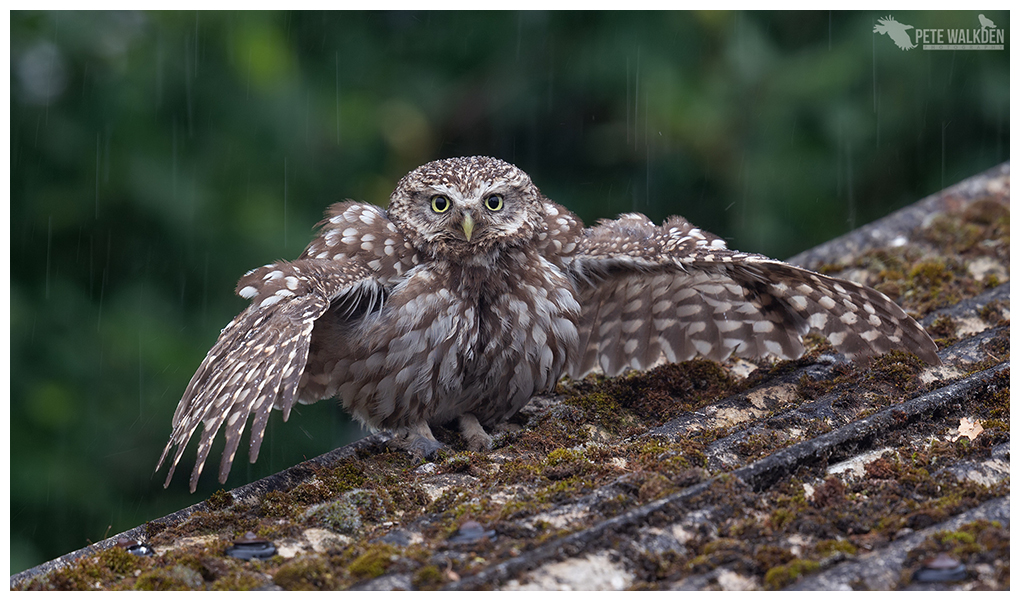 July 2020
10th August 2020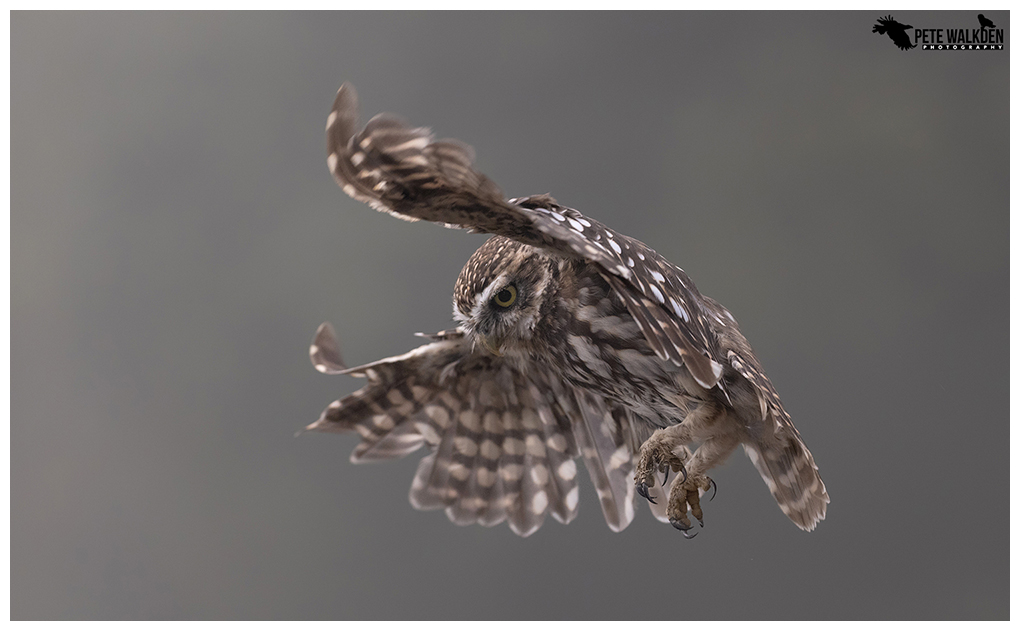 September 2020
30th September 2020
August thankfully proved to be a busy month for me, with the little owl workshops welcoming numerous clients to enjoy and photograph the antics of the family at the farm.
This of course meant my own photography was very much put on the back burner, as generally when the workshops are in progress, I am sat further away from the action, watching through my binoculars, rather than through my camera.
However, on a couple of occasions when workshops weren't running, I spent some time there myself, and one image I wanted was of the owlet (nicknamed Acorn) in flight.
Employing the same technique used for the adult, I tried with the owlet. It was more difficult though, as the owlet didn't take off from the same place in the tree all the time, so the route to the barn varied massively.
On a day when the owlet seemed to be in good form, I managed a few shots of it in flight, and this one was my favourite of that selection.
Taken with a Canon 7d mk2 and 100-400mm mk2.
The workshops will continue to operate throughout September, so please let me know if you're interested. I am only running half-day sessions (mornings, usually) from now though.