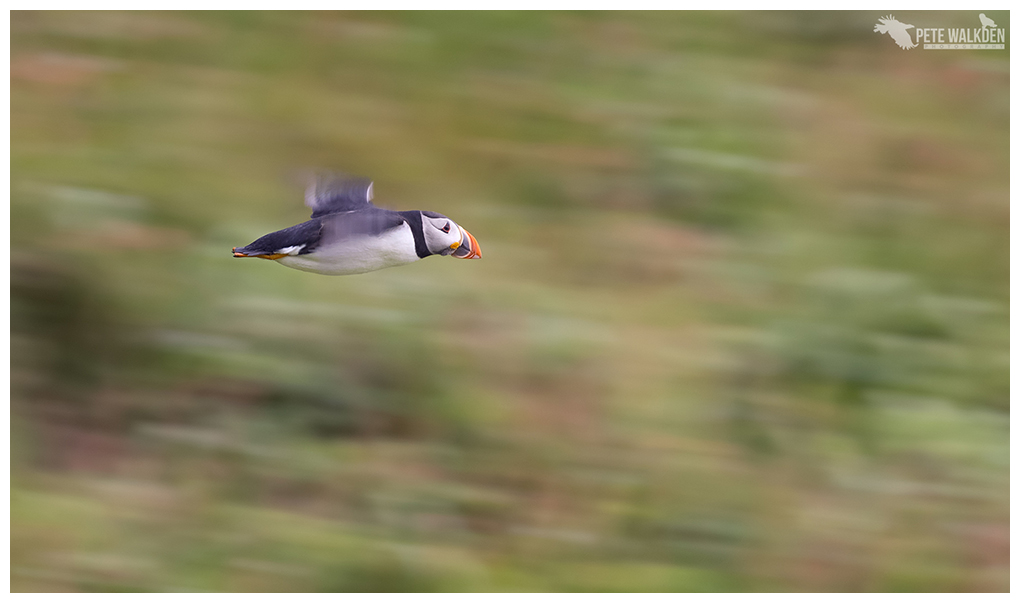 Prior to this year, almost all of my visits to Lunga have been in July whilst co-running the photography tours with Andy Howard. By then, the carpet of beautiful, colourful wild flowers that cover the island have faded, or been flattened by the seabirds that use the island to breed upon.
This year saw me heading out there several times in both May and June, and I was delighted to see the flowers all in bloom, which adds something extra to the images of the seabirds.
Another change for me, was having the Canon R5 in hand, which has an incredible ability to track and maintain focus on birds in flight. While I have been trying for different images using this new tool, I really liked this image of a puffin, bringing back some fish for the puffling hidden out of sight in a burrow, surrounded by the array of wild flowers on the cliffs of Lunga.