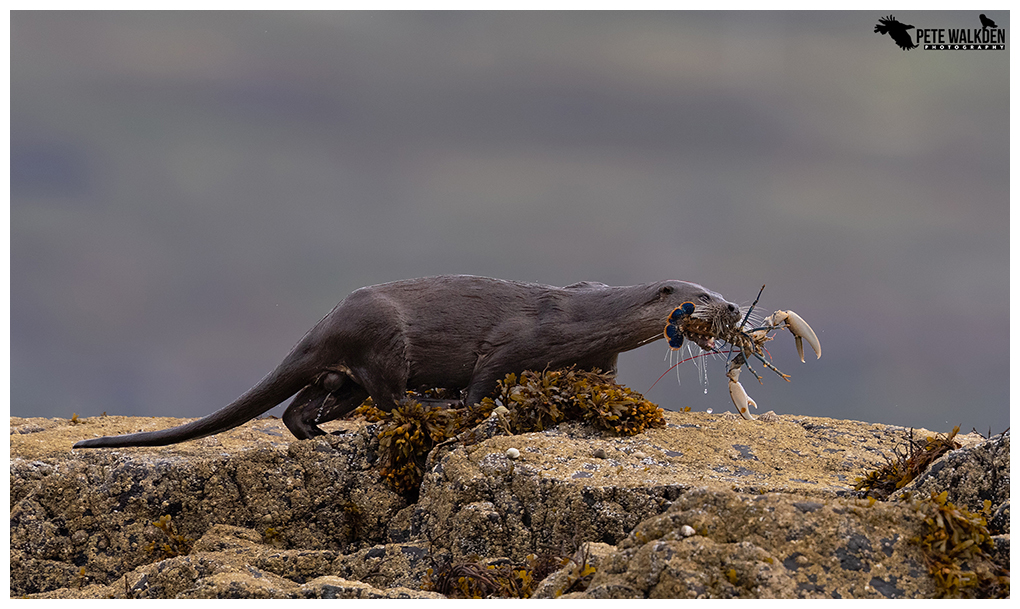 September 2021
3rd October 2021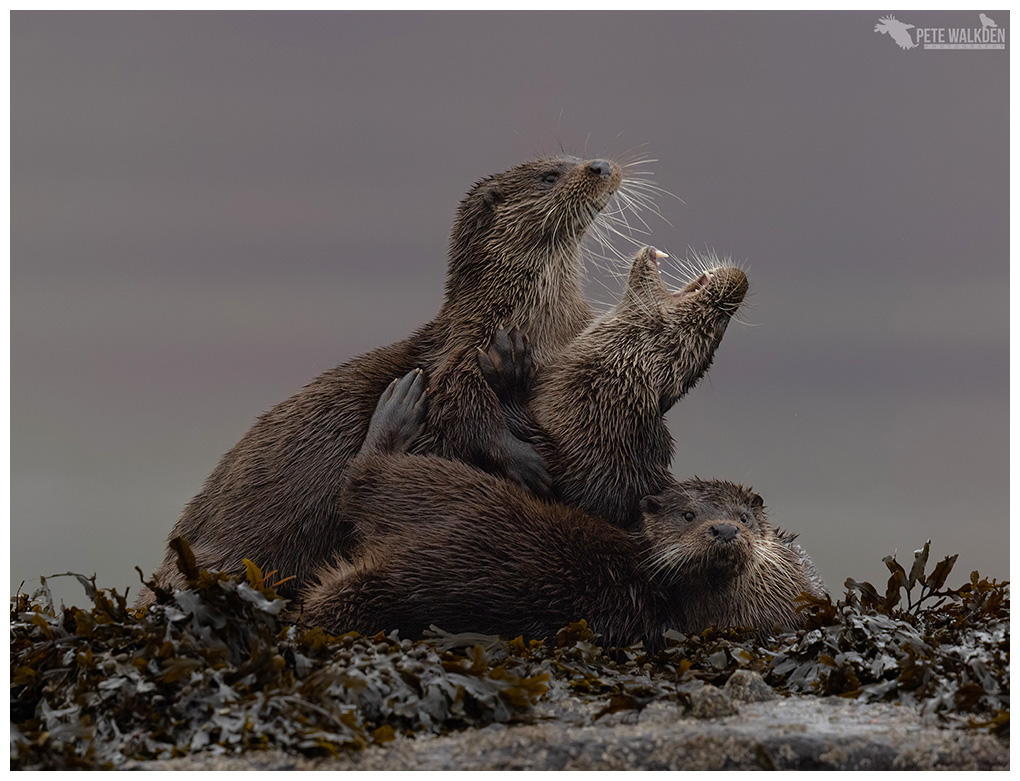 November 2021
12th December 2021
October began fairly quietly for me, with a couple of workshops, followed by a break to watch the Mull Rally, and then a trip off island, up to Inverness for a few days. Then it was back on it, with workshops for the rest of the month.
After the summer, where we enjoyed long spells of warm, dry weather, the autumn definitely brought back the rain, and on a few of the workshops, it was so wet, my boots filled up with rainwater, when crouched, watching otters. So any brighter weather was more than welcome, and on one single-day workshop, the showers died away, rainbows faded, and we saw some sunshine.
Thankfully, at that time we had a young male otter fishing in front of us, and were photographing him as he groomed, slept and caught food out in the loch. One item of prey that was a little unusual, was a pipefish.
As with a lot of my images, I had posted it online on Social Media, and was pleased when a member of the production team making BBC's Autumnwatch contacted me, to ask if they could use it during one of their shows, as Megan McCubbin would be talking about the diet of Eurasian otters here on Mull, and she loved the image.
Of course I agreed, and it was shown on the programme, along with another of my shots during the segment that Megan presented.
So, if it's good enough for the BBC and for Megan, it's surely got to be good enough for my Image Of The Month.